To celebrate Mother's Day, we're releasing Henry and the Time Penguin as an audiobook! This story – read beautifully by star of stage and screen, Imogen Stubbs – has helped many children while mummy has been away on deployment.
Separation from a parent is difficult for small children. Anxiety caused by separation can especially be exacerbated around holidays or special dates, such as Mother's Day.
Both Henry and the Time Penguin, and our other short story, Zoe and the Time Rabbit, are written to help younger children process the feelings around separation. They serve as a reminder that the family will be together again soon, and that the moment of reunion will be worth the wait.
We are delighted that we can now offer Henry and the Time Penguin, as a downloadable audiobook.
Download Henry and the Time Penguin
About the author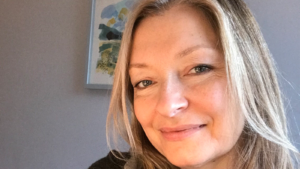 Sarah McMenemy is an artist and author, based in London. After graduating with a degree in Illustration, she went on to work across a number of different sectors, from editorial and publishing to branding and advertising, for high profile clients, worldwide.
She has written and illustrated a range of children's books, including both Zoe and the Time Rabbit, and Henry and the Time Penguin, both commissioned by the Naval Children's Charity. She has also worked on a non-fiction picture-book, The Story of the London Underground, which details the history of the capital's travel network for a younger audience. Her other work for children includes the illustration of Everybody Bonjours, The First Rule of Little Brothers and The Busiest Street in Town. 
You can find out more about Sarah's work by visiting her website.
About the narrator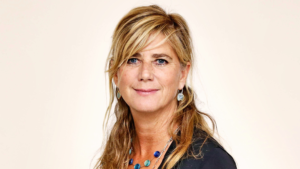 Imogen started her life in Portsmouth as the child of a naval officer on The Ark Royal. She then moved to London where she lived on a leaky old wooden Sailing Barge on the Thames.
She went to Oxford University and then to The Royal Academy of Dramatic Art. And then for the next thirty years she has acted pretty consistently in Theatre, TV and film.
She has been in many plays in the regions and The West End, and at The National, and the RSC – and lots of TV including a series for children called Big Kids in which she is very silly indeed.
She is in the film Sense and Sensibility in a hat that looks like a dustbin on her head – and she has a moustache in the film of Twelfth Night. She was also very pregnant which was a bit of a problem since she is meant to be pretending to be a boy – and a twin.
She also has had the bliss of being employed as a travel writer for years and has travelled all over the world – China, Kyrgystan, Guatemala, Alaska, Chile, Iceland, Norway, Africa, India, Malaysia, the Caribbean. Morocco. America – and many more places. She was often on horseback, or travelled with a team of huskies and a sleigh. Her travels involved leaving her two delightful children. But she always came back – with treats and stories about magical elsewhere. She is greatly looking forward to being able to travel again. This time with her children who are no longer school age!
She now lives right near the sea – because it is in her blood. And she loves looking at horizons. And even though the horizon seems to have tilted somewhat in the last year – she has no doubt it will always offer the possibility of adventure.