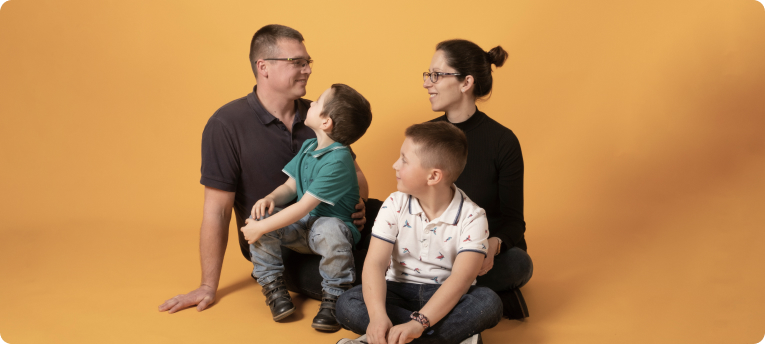 You can ring our office and speak to a caseworker and a member of the team will discuss your needs…
caseworkers@navalchildrenscharity.org.uk
You can get help from us by either completing an online form or contacting us by phone or email. You can also go to NS FPS (Naval Family Service & People Support), SSAFA, RBL or one of the other Naval Charities.
Use the checklist below to see if you are eligible for our support.
We support children up to and including the age of 25
At least one of the child's parents (or guardian/primary care giver) is serving or served in one of the following:
The Reserves of those Forces
The Royal Fleet Auxiliary RFA
Women's Royal Naval Service WRNS
The Queen Alexandra's Royal Naval Nursing Service QARNNS
If you need our help please complete a short online form and we will be in touch.
Caseworker Community Visits
One of our caseworkers is visiting Community Centres in Naval patches around the UK on a regular basis to talk to you. They will be dropping in to events held in a Community Centre in your area. If you would like to have an informal chat to find out more about us and how we can help, why not come along? We can also arrange private meetings during the events.
SADLY DUE TO COVID-19 ALL CASEWORKER COMMUNITY VISITS ARE ON HOLD.  WATCH THIS SPACE TO FIND OUT WHEN WE ARE ABLE TO START THEM UP AGAIN. 
Community centre, Cumberland Close, Hamworthy
Please click below to find out answers to some of the questions we are asked most frequently and ways in which we can help you. If you think you are eligible for our support and need our help, please get in touch either using the form on this website or by contacting our caseworkers.
Mental Health Useful links
If you or your child are having emotional or mental health difficulties you may find some of the links below helpful. Both Togetherall and Relate have targeted support for Naval/Armed Forces Families. Click on the logo below and you will be taken to more information.
Life in a Naval family can be hard with long separations and dealing with deployments. Particularly for younger children who can struggle to understand why mummy or daddy is away for so long. Our books can help you talk to your child/children about this. Call us or email book@navalchildrenscharity.org.uk to receieve a free copy. Remember to put your name and address and tell us which book you want: Henry about a mummy going away or Zoe about a daddy going away.  It doesn't matter which book you read with your child, they are to help you ask them how they feel when someone is going away.  Alternatively, you can download a digital copy below.